Trout Scapes River Restoration LLC was hired by Trout Unlimited to restore a one and a half mile reach of Lopatcong Creek, New Jersey's best limestone spring trout fishery in three towns on the lower Creek where past land use practices led to badly eroded banks and degraded in-stream habitat. Over time, the stream continued to down cut and become less connected to the otherwise intact floodplain in this 1.5 mile section above and below route 22 in Warren County. Lopatcong Creek has native brook trout, wild brown trout, and state stocked rainbow trout in this section of the Creek. TSRR was charged with performing the survey and design, working with Rippled Waters Engineering LLC to perform flow modeling and to make NJDEP Flood Hazard permit application, applying for the NJDEP Land Use permit as well as obtaining a county soil conservation district permit prior to work commencing in Summer 2021.
Below: lower Lock Street reach pre restoration by the old Ingersoll Rand well house on Lopatcong Creek. Note vertical banks and lack of native vegetation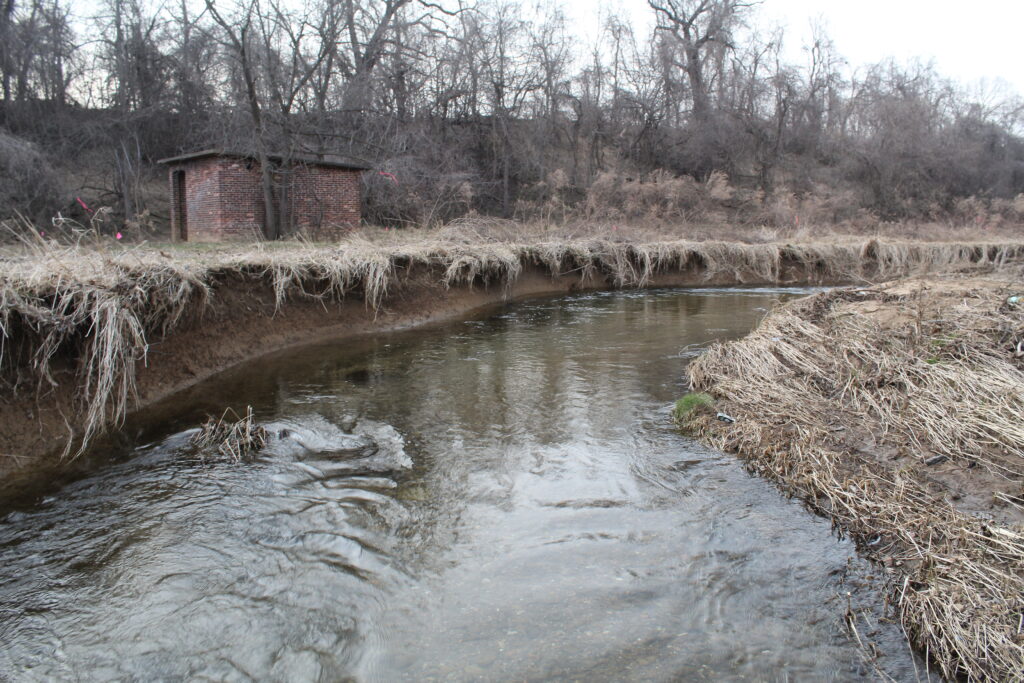 Below: that same stretch post restoration and planted.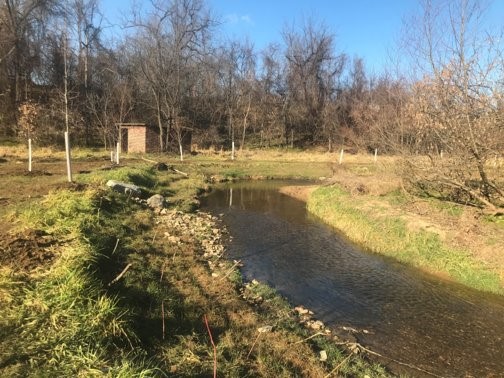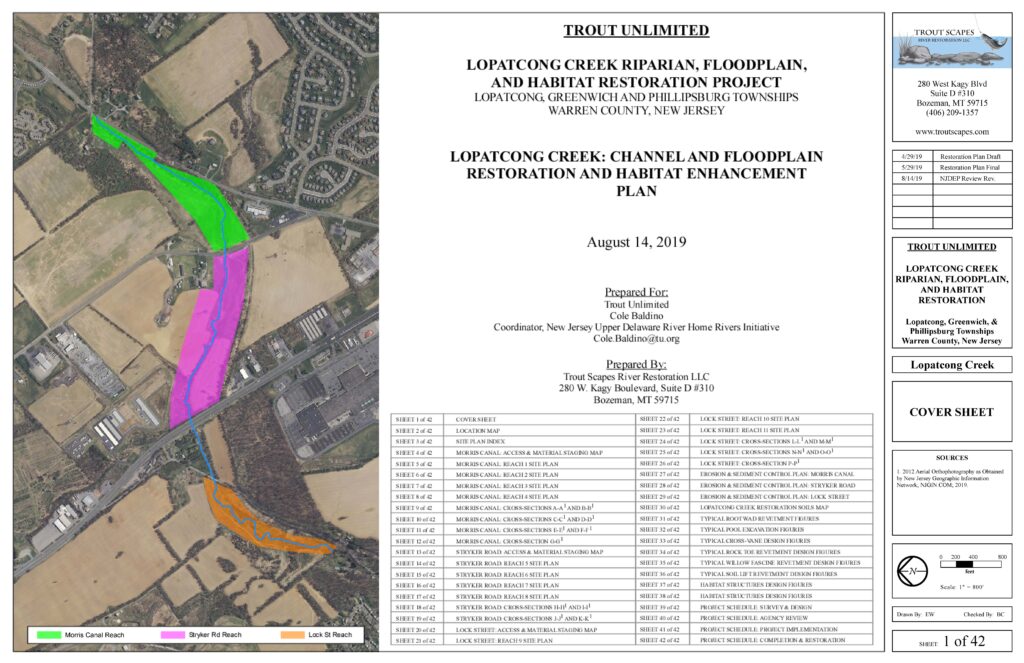 This project involved re-sloping banks to 3:1 and hauling off the dirt to upland disposal sites above the floodplain which were later planted. In-stream habitat for trout and cyprinids was constructed, and Trout Unlimited volunteers came out to help install coir matting on the newly restored banks and to plant willow and dogwood cuttings as well as balled and burlapped and containerized native trees and shrubs where needed to complete this project once the heavy equipment construction phase was done.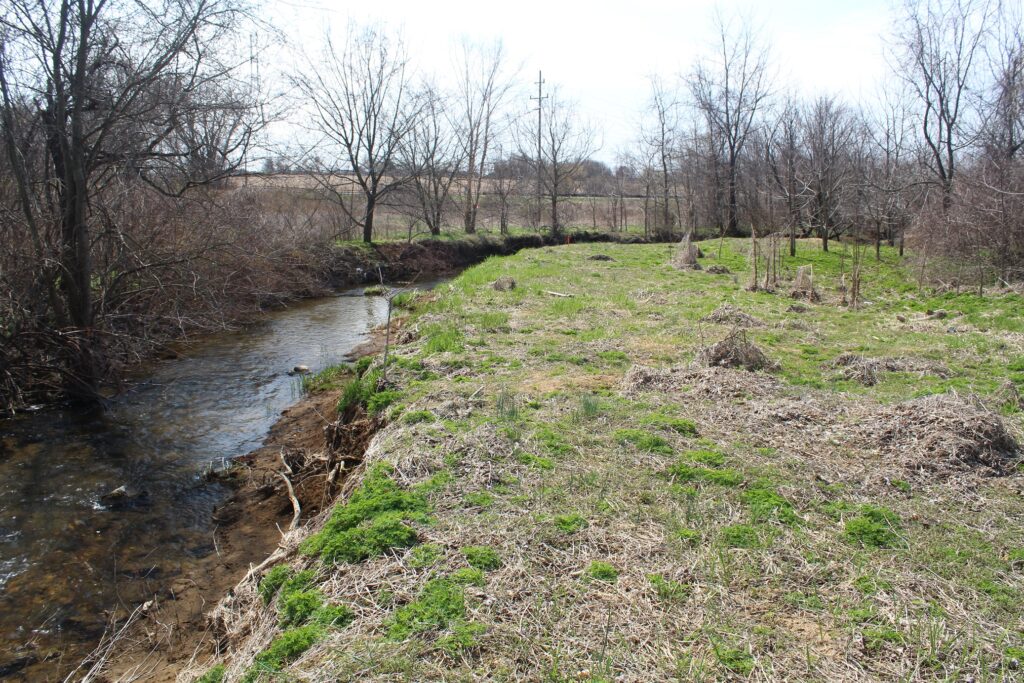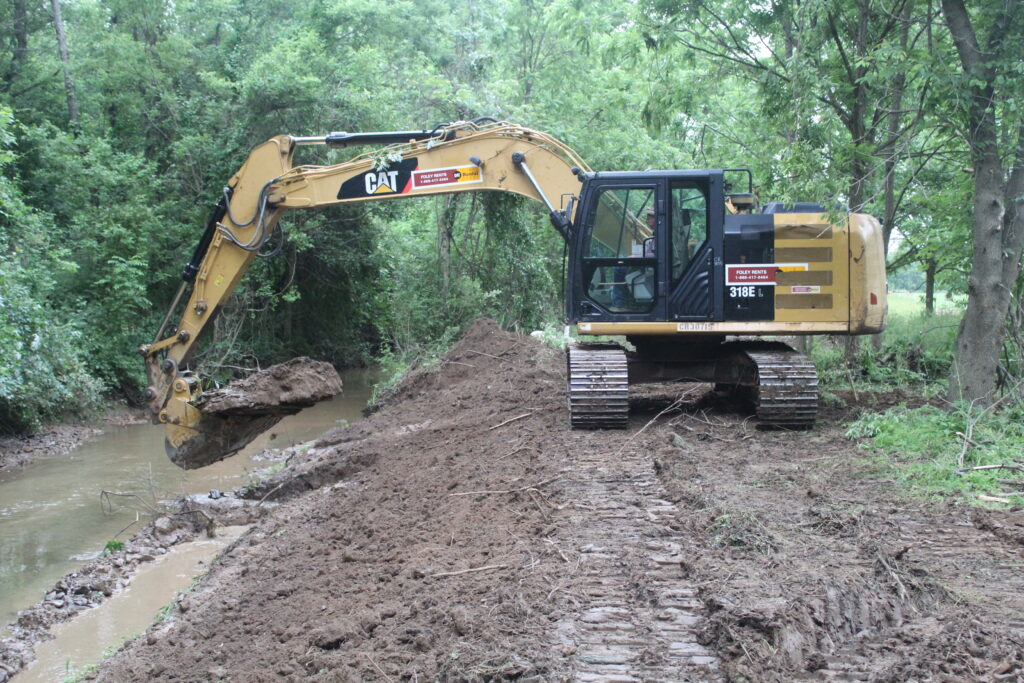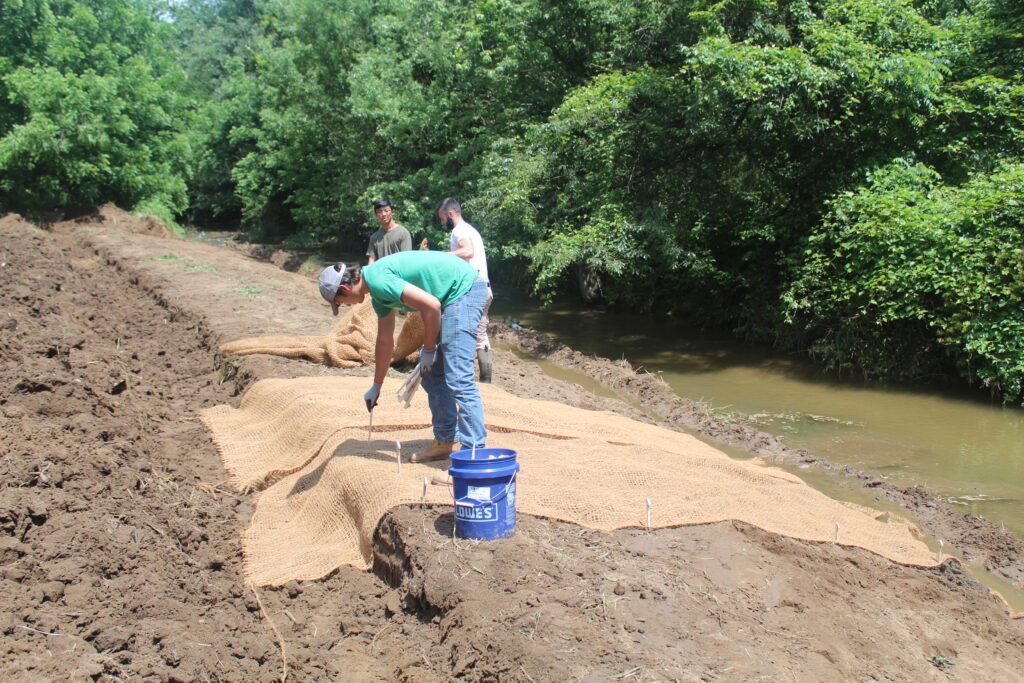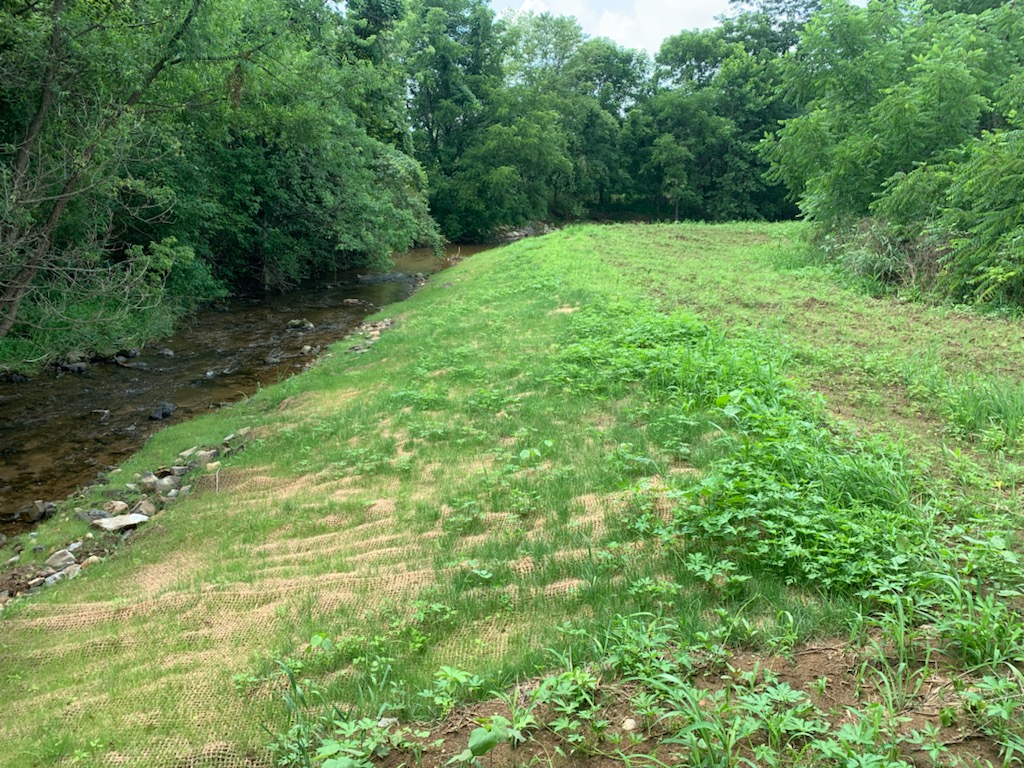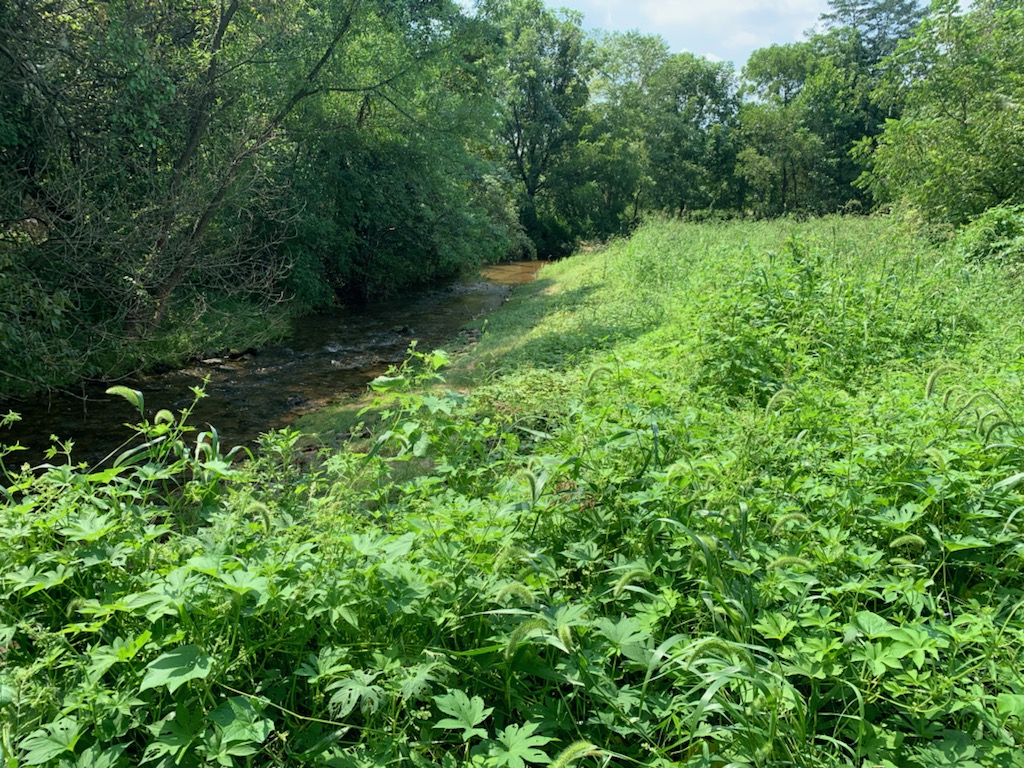 Each of the three nearly contiguous sites had different restoration applications done. On the upper half mile along the Morris Canal, great care had to be taken to protect the old tow path of the historic Morris Canal which runs parallel to the Creek on a preserved property owned by Warren County. Most of our work in that reach was bank restoration and less in-stream habitat enhancement. Along the half mile below Stryker's Road, more work was needed for in-stream trout habitat, and that work included numerous deep pools, pocket water, spawning riffles, and undercut bank habitat. We also removed massive amounts of woody debris that had been accumulating against the triple concrete culvert that takes the Creek under NJ State Highway 22. Below 22, the half mile of the Creek below the Lock Street bridge saw a combination of in-stream and bank work which made up at least half of the overall effort although it was only 1/3 of the length of the entire project. All native trees and shrubs had been long since cut down for farming right up to the banks, and invasive herbaceous plants like mugwort and reed canary grass had taken over. These are annual plants that die off each late fall, leaving little to no root mass to hold bank soils in place. What was left was "canyon walls" or vertical banks that continuously eroded in each high water event. TSRR used a combination of re-sloping and armoring with native boulders from nearby suppliers.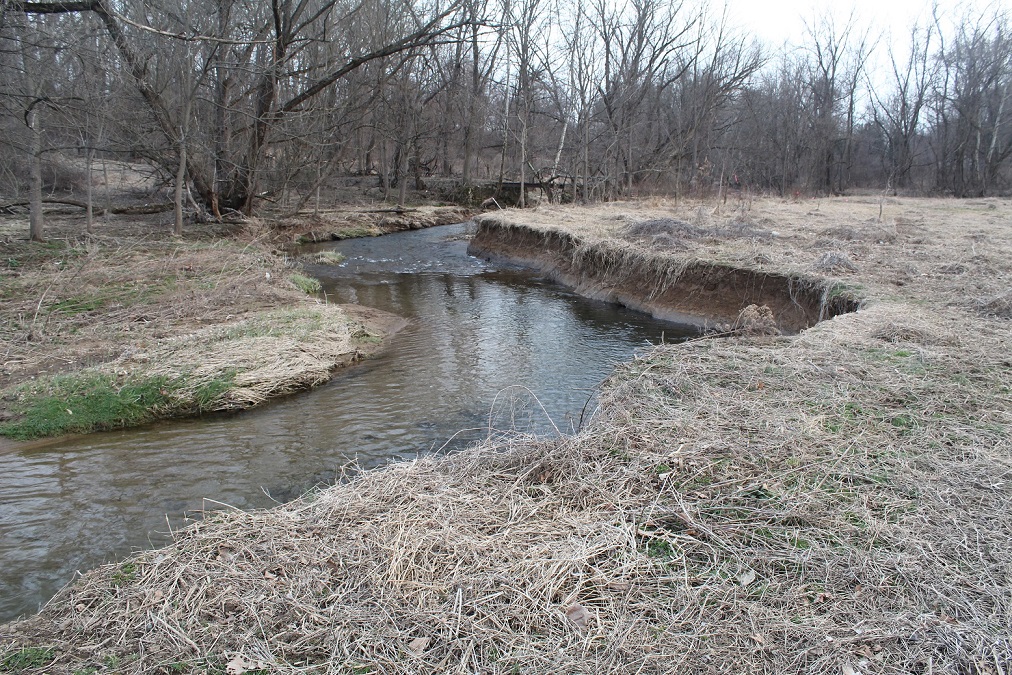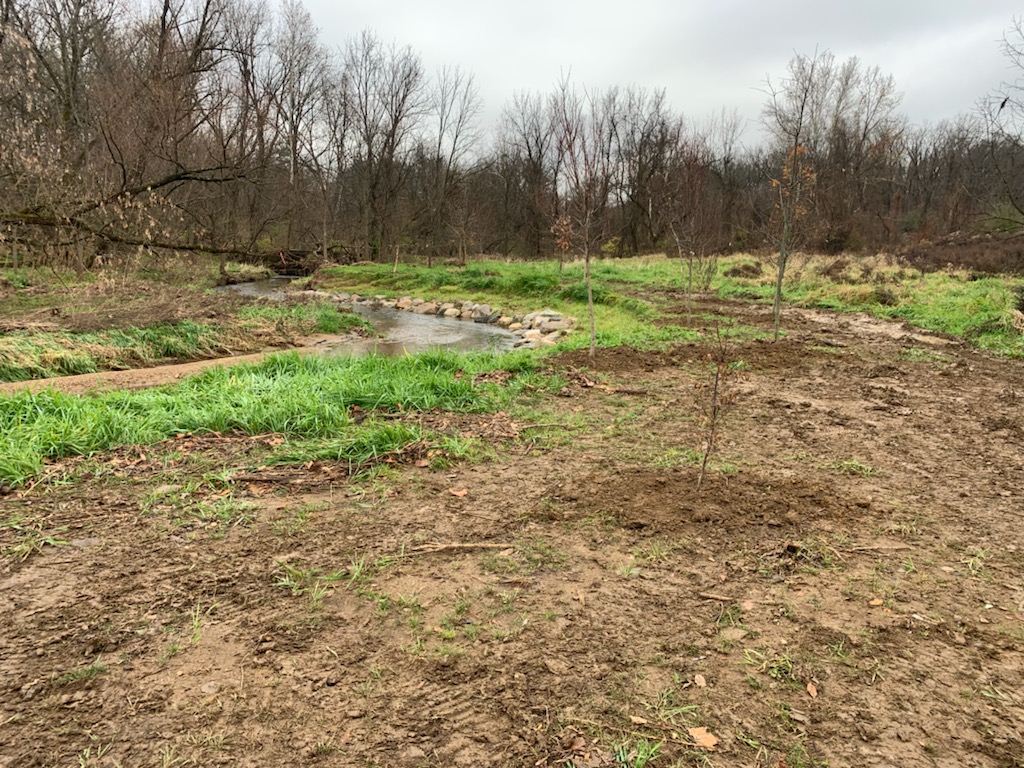 We look forward to watching this site maturing over time and to identify further needs for restoration downstream of the Lock Street site where the limestone groundwater greatly lowers water temperatures in the Creek for the wild trout living in it. Thank you to Trout Unlimited for putting your project in our hands, we very much enjoyed it.